A new dimension of modern dairy farming
Headquartered in Walldorf, Germany, Ekosem-Agrar AG is the German holding company of Russian milk producer EkoNiva Group.
A total milk output of roughly 1.12 million tons in 2021 makes Ekosem-Agrar the largest raw milk producer in the Russian Federation and Europe. To increase its vertical integration, the Group is successively expanding its own milk processing operations with the aim of becoming Russia's leading fully integrated producer of dairy products.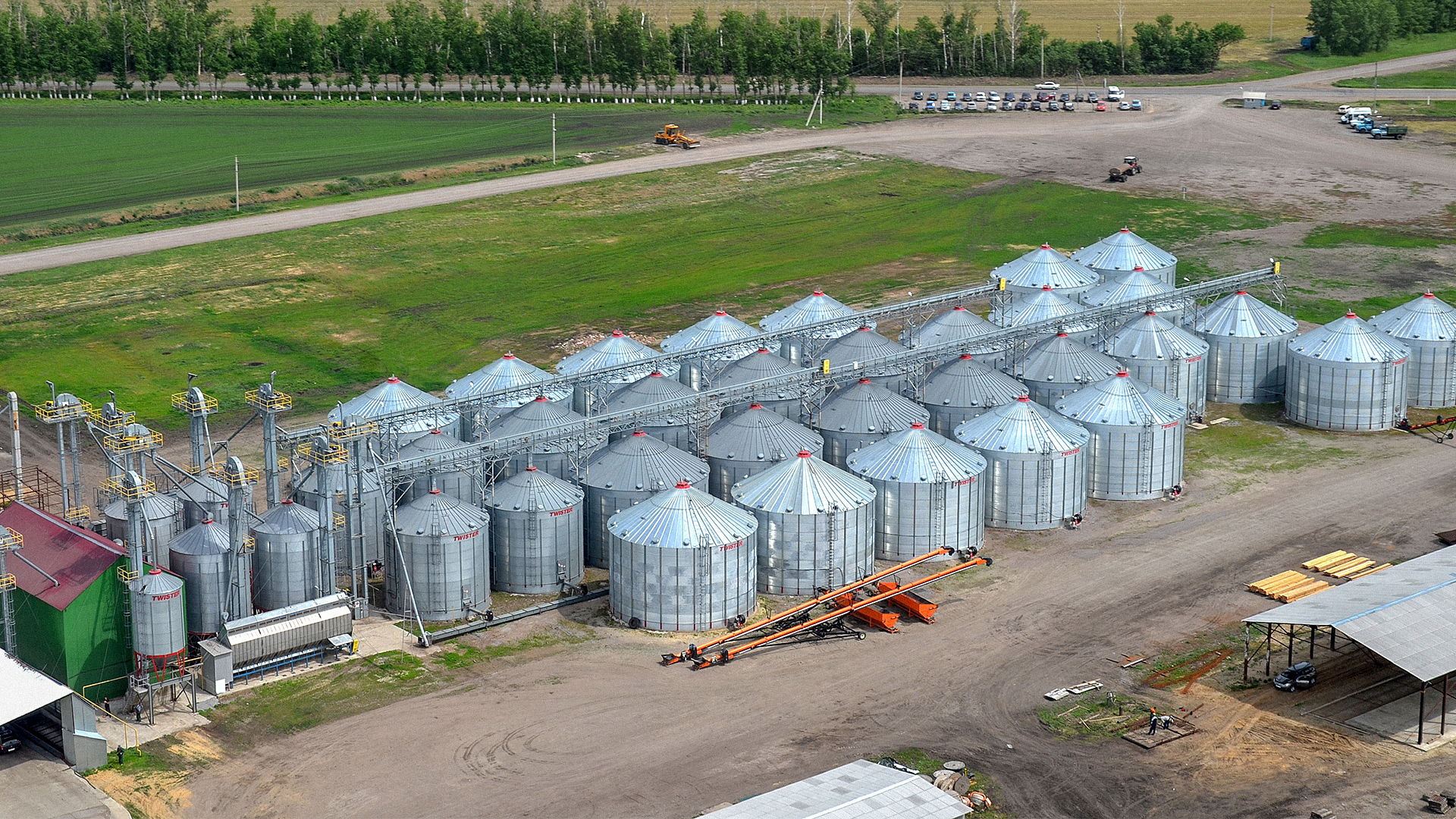 Further production areas include crop farming, seed production and breeding, suckler cow farming and organic farming. As of 31 December 2021, the Group controls an agricultural area of 630,000 hectares.
The Group employs approx. 13,000 people and has a presence in nine regions in Russia.
The company was founded in 1994 by today's Managing Director Stefan Dürr, who has been active in the Russian agricultural sector since the beginning of the 1990s and has been instrumental in modernizing the industry in the past years. In 2009, he was awarded the Order of Merit of the Federal Republic of Germany in recognition of his contributions to the German-Russian agricultural policy dialogue.
2019
The Group modernizes and expands its own raw milk processing capacities and establishes operations in the Moscow and Leningrad regions
2018
Development and market launch of the EkoNiva umbrella brand and supply of first retail stores
2017
Ekosem-Agrar increases raw milk output to over 1,000 tons per day and expands its milk processing activities
2016
Maturity of the corporate bonds successfully extended by 4 years each
2015
EkoNiva Agro added to the list of Russia's 199 strategically important companies
2014
Own dairy products marketed under the brand name "Academy of Dairy Sciences"
2012
Ekosem-Agrar enters the capital market and issues two bonds in Germany
2011
Agricultural machinery operations separated from agricultural production through spin-off and subsequent sale
2006
Construction of the Group's first modern dairy cow facility
2002
Start of agricultural business: acquisition of the first farming operation
2000
Foundation of Ekosem-Agrar GmbH
2000
EkoNiva's growth is boosted as modern agricultural machinery is established in Russia
1998
Start of shipments of used agricultural machinery to Russia
1996
Start of seed imports to Russia
1995
EkoNiva is the first Russian company to export organically certified buckwheat to Western Europe
1994
Foundation of the EkoNiva Group
1994
Inception of the German-Russian agricultural policy dialogue
1989
Stefan Dürr is the first Western European trainee in the Soviet agricultural sector