The responsible way of modern farming
Download our first sustainability report
Being a personal concern of company founder Stefan Dürr, sustainability has been understood to be the natural basis of the company's actions from the very beginning. Important aspects such as social responsibility and corporate citizenship, animal welfare, environmental awareness as well as diversity and equal opportunities in the training and qualification of employees serve as our guidelines.
What is more, we support the dialog between east and west at both the business and cultural level. Every year, numerous groups of visitors – including many farmers, entrepreneurs and politicians from Russia and abroad – visit our farms.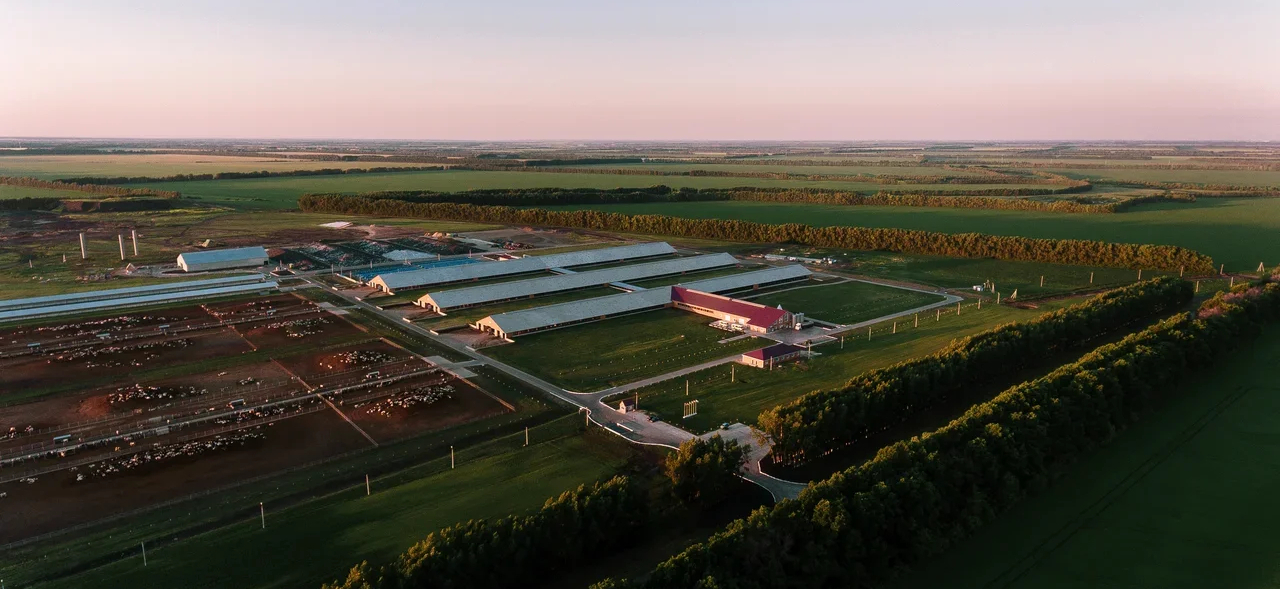 Moreover, Ekosem-Agrar is a pioneer in organic farming in Russia and was the first company ever to export organic products to Western Europe.
In line with the motto "Do good and talk about it", the Management Board of Ekosem-Agrar AG decided in 2020 to develop a sustainability strategy as an integral element of its corporate strategy.
For this purpose, based on a stakeholder survey and materiality analysis, we have developed four fields of action for us:
Corresponding Sustainable Development Goals (SDG) were assigned to each of these four fields of action, and specific sustainability goals and measures were then developed in consultation with the respective area managers.
The task now is to implement this strategy by creating an organizational structure for sustainability management in the course of 2021, thus filling it with life. To this end, we will appoint Sustainability Officers at various levels of the company in order to establish the necessary processes and to ensure regular and transparent reporting on the progress made in achieving the goals. Ekosem-Agrar's first Sustainability Report in accordance with the globally recognized GRI standards is then expected to be published in June 2021.
---
Download our sustainability brochure:
"As a major producer of food and one of the largest companies in the industry in Russia, we have a responsibility to operate sustainably for the benefit of the entire society, our employees, business partners, customers and investors. We want to live up to this responsibility and intend to provide transparent and measurable information on the sustainability criteria that are relevant to our business going forward."
Stefan Dürr, Chairman of the Management Board of Ekosem-Agrar AG