Our employees make Ekosem-Agrar successful
Our 12,000 employees are the crucial factor in the success story of Ekosem-Agrar. We would not be where we are today without the passion and commitment of our machine operators, our milking parlor staff, our veterinarians and agronomists, our administrative staff and the workers in the dairy plants
Accordingly, we attach great importance to employee recruitment and development and are constantly stepping up our activities and support with regard to the training of young talent, the offer of further education programs and university cooperations, scholarships and the international exchange of knowledge within the industry.
---
Our goals
Establishing the company as the largest provider of vocational training in the Russian agricultural sector and offer effective further training measures for continuous staff development.
► Among other things, we will continue to offer at least 1,500 internships in our operations each year to provide orientation for students.
► We will expand the promotion of young talent via agricultural classes to all regions in which we operate by 2026.
► We qualify our staff and offer them opportunities for development. We will establish agriculture as a job engine and an attractive, promising line of occupation.
---
Education & Training
We already cooperate with Russian universities and colleges throughout the country. Our popular scholarship and internship programs offer tomorrow's experts a variety of opportunities to gain initial experience at our farming operations. Every year, over 1,500 students from various universities and colleges complete an internship at one of our farms.
A special focus is placed on the vocational and further training of our employees. In 2010, we launched the "EkoNiva Academy" training program, followed in 2015 by a training center in the Voronezh region for up-and-coming specialists and executives. Moreover, all departments regularly complete internal and external training courses. Seminars and excursions to Western Europe, North and South America, give our specialists and executives the opportunity to expand their competencies and to gain an insight into the industry's latest best practice methods.
In 2018, special agricultural classes for students were established in cooperation with local schools. The seminars and practice sessions help students prepare for admission to agricultural universities and promote the image of a career in agriculture.
Employee satisfaction
By investing heavily in automation and workplace comfort, we promote the productivity and satisfaction of our employees. This way we want to live up to our aspiration of being one of the most modern agricultural companies in Russia.
This is what our employees say:
---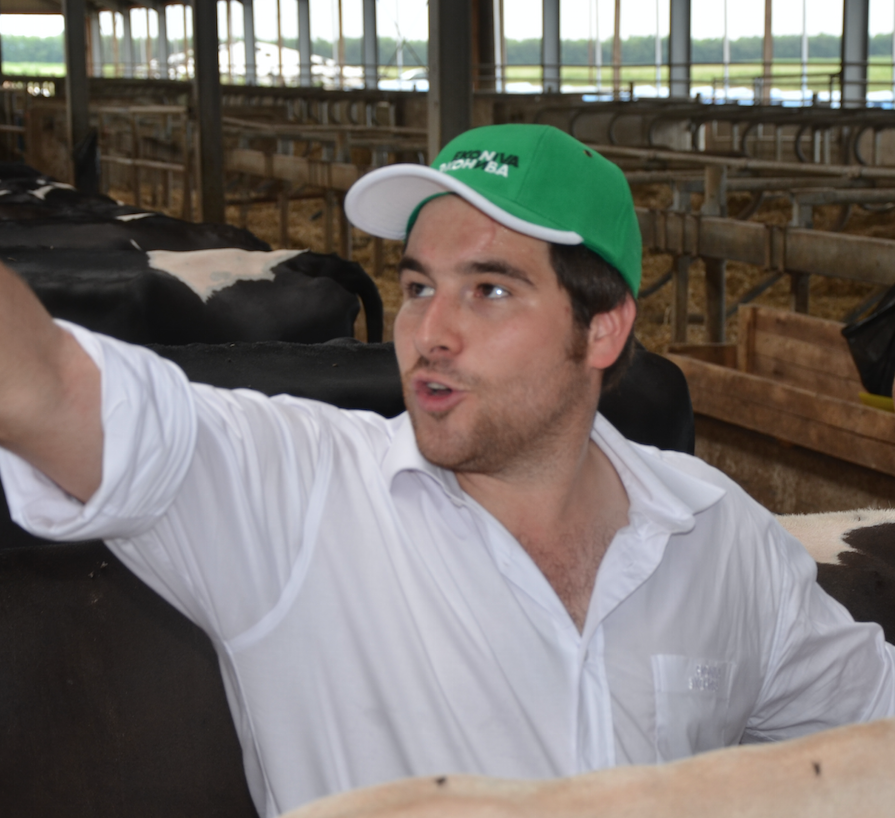 Ramon Schenk
Deputy Director General for Agricultural Production
I originally joined EkoNiva as a barn manager in February 2009, and until 2013, I helped to further develop the Sibirskaya Niva and build up the Borkovo dairy cow facility. Until 2018, I was Deputy Director General for Livestock Farming. In this role, I was instrumental in expanding the dairy cow herd from 15,000 to 100,000 animals, staffing new farms and increasing the output per cow from 20 to 30 kg per day. Since 2019, I have held responsibility for the entire production operations.
It makes me proud to work with EkoNiva to revitalize Russia's rural areas by bringing jobs to these regions, providing a good income and thus improving the living standards of many local people.
Renata Serebrennikowa
Head of the rearing facility for young cattle at the Kalushskaya Niva-South farm, Kaluga region
I started my career at EkoNiva as a veterinarian. Today, I am the manager of the rearing facility at the Kalushskaya Niva farm. During my training in the company, I was able to attend various courses in management, veterinary medicine and animal farming. I also participated in a training program for veterinarians in Germany.
What fascinates me about EkoNiva is that the company is a pioneer in dairy farming, sets new industry standards and is thus a role model for many companies in Russia.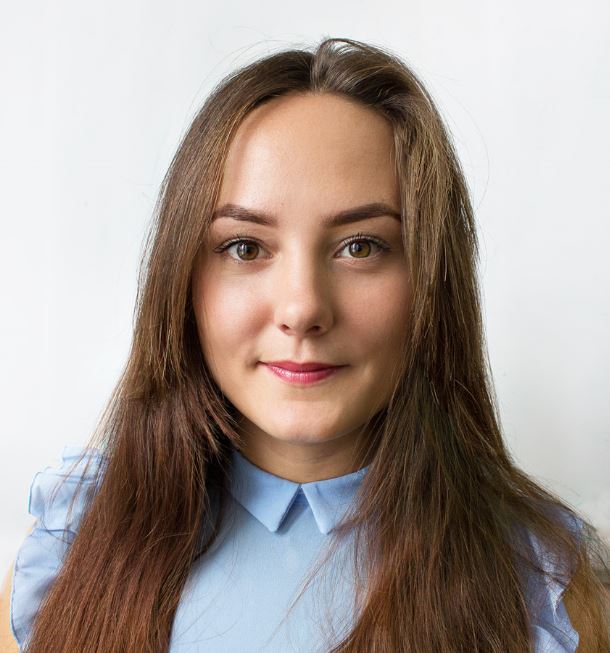 Maria Kantemirowa
Head of the training center for animal farming at the holding company
In 2016, I took part in a trainee program with EkoNiva. Afterwards I was trained as a veterinarian and also held the position of senior veterinarian. Since March 2020, I have been responsible for managing the training center for animal farming in Kaluga. Working with animals is my vocation.
But at EkoNiva, I have the chance to realize my potential not only as a veterinarian but also as a teacher. I have acquired numerous professional skills and extensive knowledge along the way, which I can now pass on to my colleagues. What I like most about working at EkoNiva is that we use very advanced technologies in animal breeding and that everything we do is done at a high professional level.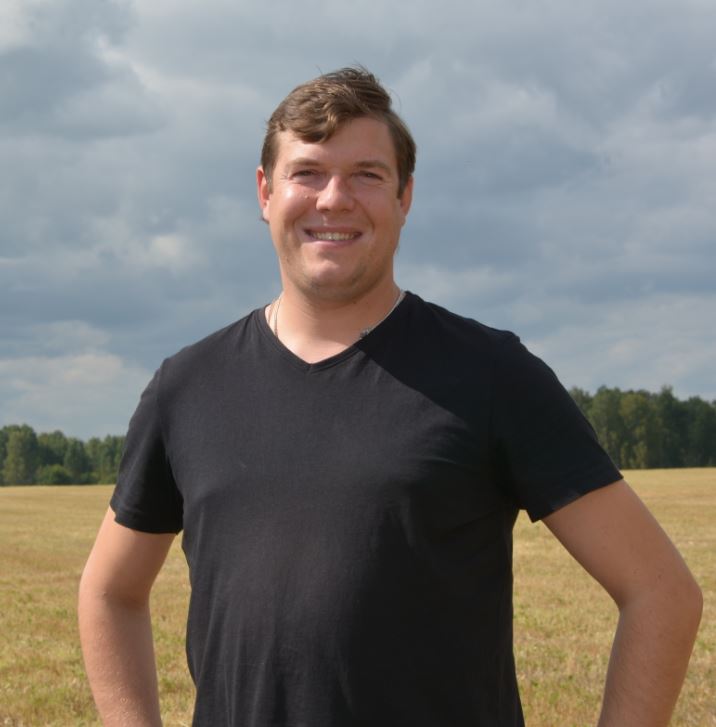 Sergei Lyakhov
Regional Director for the Siberian Region
I met Stefan Dürr in September 2006 after I had completed an APOLLO internship. After the internship, I received a scholarship from EkoNiva to participate in a trainee program in Germany. A year later I was employed at the first state-of-the-art dairy cow facility in the Voronezh region. I have been working in Siberia since 2010 and am currently the Regional Director there.
Our company is in a phase of enormous growth. Thanks to the good vocational and further training of our employees and the fact that young, dynamic people constantly join our team, we are able to jointly master all challenges. For me personally, EkoNiva has long since been not only an employer, but also my second home.
Andrei Pronin
Director of the Shchuchye dairy, Voronezh region
The year I started working for EkoNiva was a turning point in my life. At the time, a new business segment – milk processing – was just being established in the company. This marked the beginning of the production of natural dairy products at EkoNiva. That was an exciting time and a fantastic challenge for me.
I am still particularly impressed by the natural way in which knowledge and expertise are passed on from one "generation" of employees to the next. This is what the special spirit and cooperation in our company are about.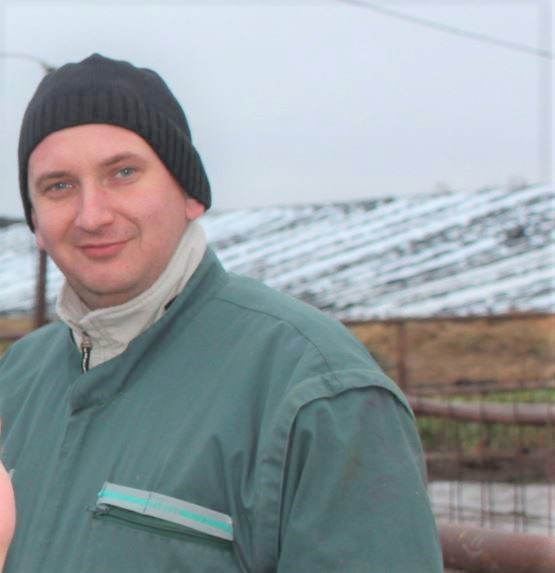 Sergei Kupriyanov
Head of the holding company's Veterinary Department
I have been with EkoNiva since 2008 and have worked my way up from a simple veterinarian to Head of the holding company's Veterinary Department. I was helped by the fact that all employees are offered professional training opportunities, both theoretical and practical.
As EkoNiva is a fast-growing company, it is easy for good and motivated employees to make a quick career. The main thing is that you accept full responsibility for your work and that you love what you do.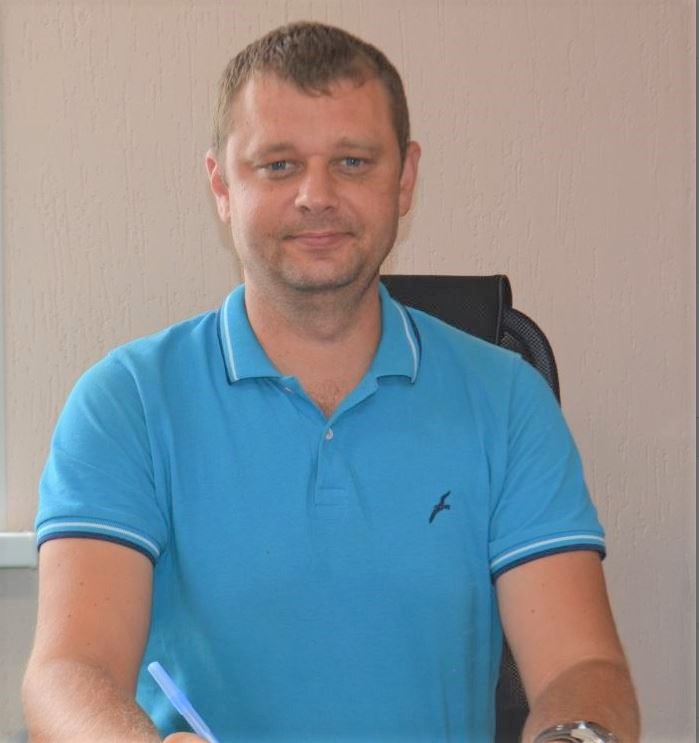 Vyacheslav Ionov
Director of the EkoNivaAgro-North operation, Voronezh region
I started my career with EkoNiva as a veterinary more than ten years ago. Meanwhile I am working in an executive position as director of a plant in the Voronezh region.
It is above all the stability and professionalism that make EkoNiva a great employer for me. Our company differs from others by a high degree of organization in production and the possibility to climb up the career ladder very quickly.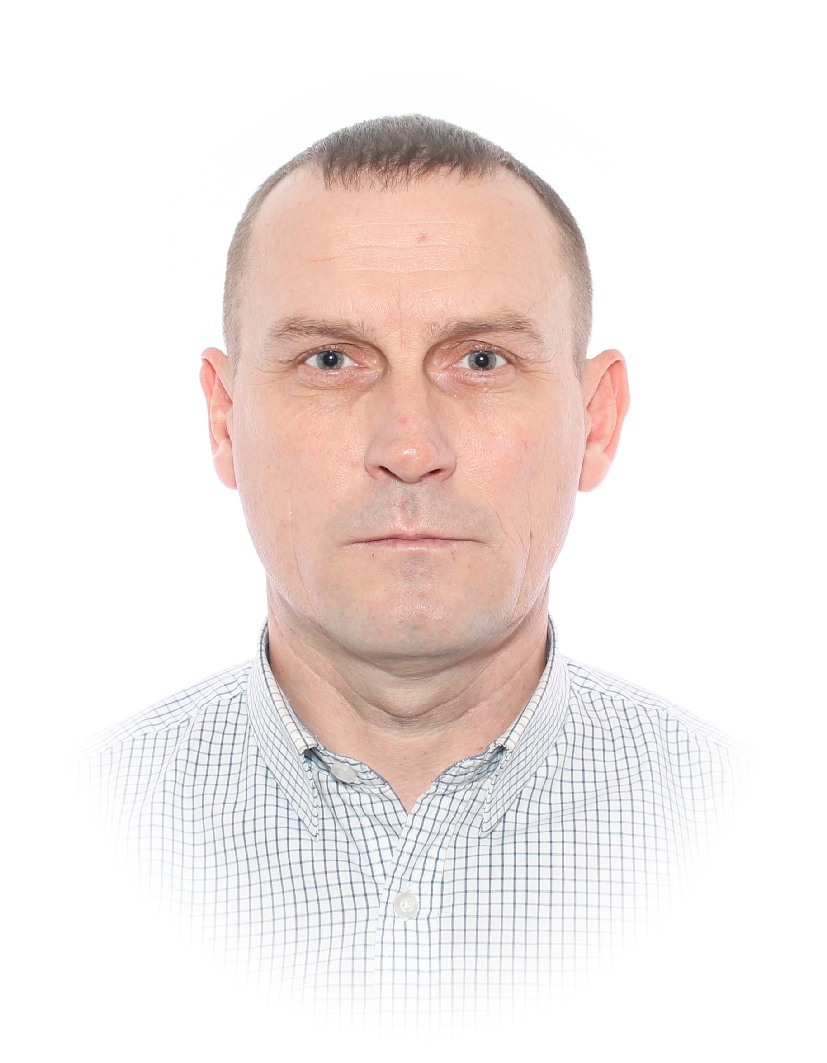 Peter Evseyev
Chief Agronomist of the Kaluzhskaya Niva-South operation, Kaluga region
I was hired by EkoNiva as an agronomist in 2015. In February 2018 I became Chief Agronomist of the Kalushskaya Niva South operation. What makes EkoNiva attractive to me is the good social reputation of the company, the decent salary, the well-trained colleagues and the team spirit among the workforce.
The available materials and technical equipment for the company's specialists also play an important role.
Eugenia Ratnikova
Head of the Variety Testing Department and the External Relations Department of OOO Ekoniva-Semena
Having worked as an agronomy consultant at EkoNiva for four years, I was offered the opportunity to take over the position of Head of Variety Testing in 2012. In 2018, I also became Head of the External Relations Department. At present, I manage all processes from the search for new varieties and crops to their sowing on EkoNiva's farmland.
As an EkoNiva employee, I particularly appreciate the professional organization of the work and the opportunity to plan and realize projects autonomously. My job also gives me the opportunity to expand my professional network at home and abroad.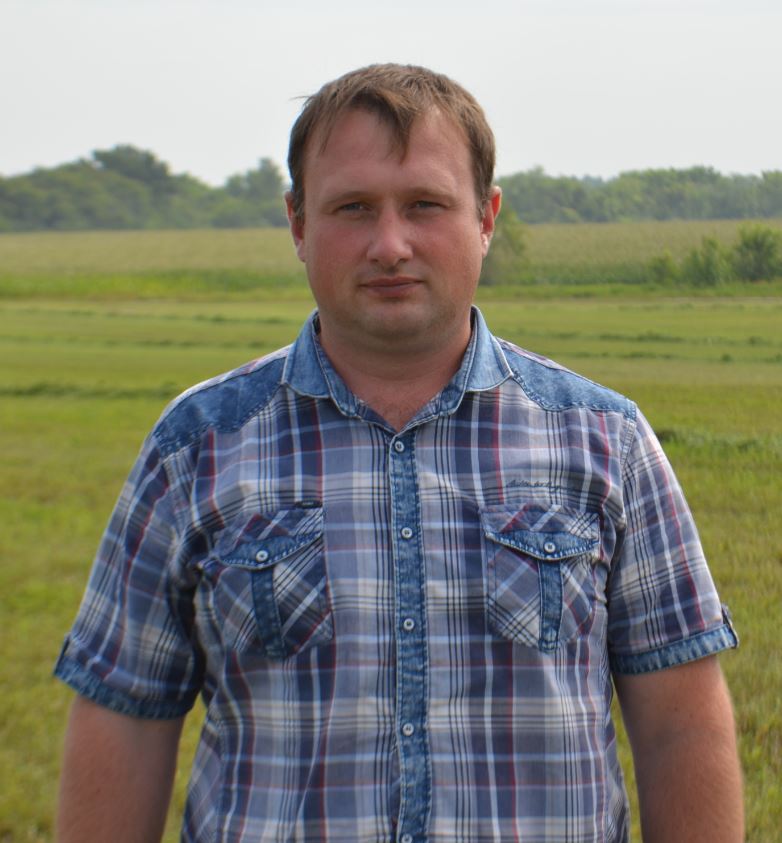 Alexei Nizkodubov
Chief Agronomist of the EkoNivaAgro Left-Bank operation, Voronezh region
I joined EkoNiva four years ago and became Chief Agronomist of a farm in the Voronezh region in 2018. My main tasks include the organization and control of all technical crop cultivation processes as well as the management of the team.
EkoNiva is a dynamically developing company with an interesting management model and has its very own traditions and principles. The company is always looking for new and efficient solutions. But it is also highly committed to the local rural communities. What I like most is that employees are encouraged to assume responsibility for their work.
Ekaterina Trishina
Head of the Department for Wage Analysis, Remuneration & Benefits, Voronezh
I had known EkoNiva since my student days. Already back then it was considered a particularly modern company. As Head of the Wage Analysis Department, I work with my colleagues to continuously optimize EkoNiva's remuneration system to ensure performance-related pay and to increase efficiency while keeping an eye on costs at the same time.
The dynamic development of the company also promotes my professional development. What is more, EkoNiva also strives to improve the quality of life of its employees. This is something I like very much, and I am happy to be part of this team.