More of the organic!
1 March 2021 News from the Company
EkoNiva continues to expand the production of organic products. In 2019, EkoNiva ORGANIC whole milk hit the shelves. This year, the organic range was expanded. An organic cheese, Medynsky ORGANIC, is now produced at the company's own dairy in Kaluga Oblast.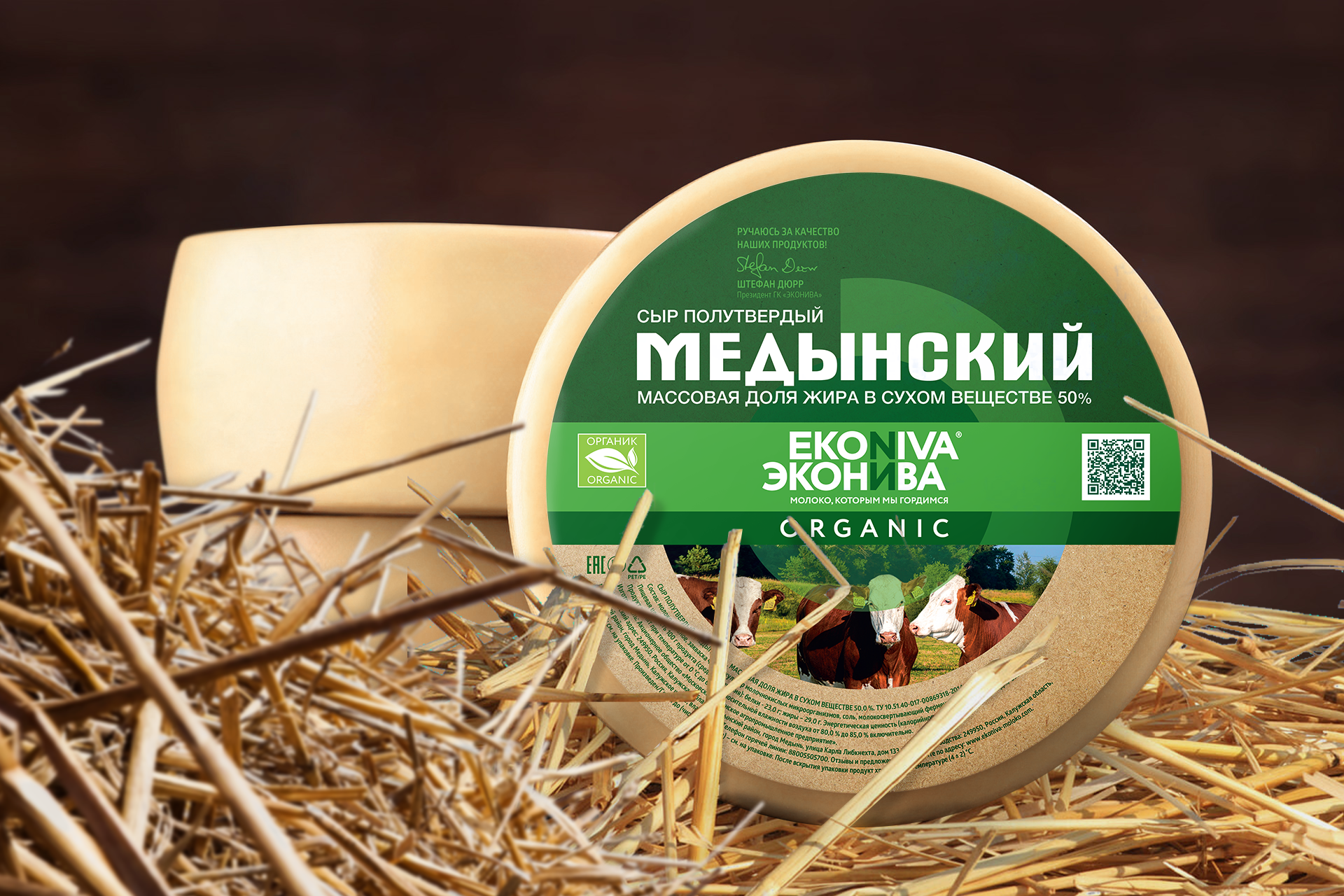 The cheese has already been certified by the agency Organic Expert according to Russian organic standards and is now awaiting certification according to European requirements for organic food production.
The MosMedynagroprom dairy has a special certified production line that is used exclusively for the production of organic dairy products. Currently, 2.5 tons of organic milk are processed here every day. The milk comes from the dairy farm "Savino" (Kaluga region), EkoNiva's organic farm. In the near future, the processing capacity is expected to increase to 8 tons of rawmilk. In addition, rawmilk will be supplied from the "EkoNiva Smolensk Organic" farm.
"Every day we produce 200 to 240 kg of organic cheese," says Aleksandr German, head of the MosMedynagroprom dairy. "Medynsky ORGANIC cheese is made from organic milk according to a special recipe. This is a semi-hard cheese with a light milk taste. It has a light yellow color and fine aroma. We don't add any spices or herbs, we want to preserve the natural milk flavor."
The organic cheese will hit shop shelves in Russia soon.