Precision to increase efficiency
1 October 2019 News from the Company
The "Sashchitnoye" farm in the Kursk Oblast has started using Precision Farming technologies. The main goal is to introduce efficient management throughout production. All technological processes are brought together in a single database, which makes it possible to clearly track the most important parameters - from the condition of the soil and crops on every square metre of the field to the quality of the work of specialists. This enables significant savings, higher productivity and crop yields, as well as a careful approach to the environment.
According to experts, sub-area specific cultivation can increase crop yields by up to 70%. The USA, Germany, Brazil and China are leading in this field. In the USA, for example, more than 60% of farmers used precision farming as early as the end of the last century; today the figure is over 80%. This farming method is used particularly in the cultivation of wheat, corn and sugar beet. On the basis of international experience, it can be said with complete conviction that Precision Farming meets its objectives: Yields are rising, costs are falling.
Agrochemical soil tests are already being carried out on the fields of the Saschtschitnoje farm. The parameters obtained allow to further optimize the costs for the use of mineral fertilizers.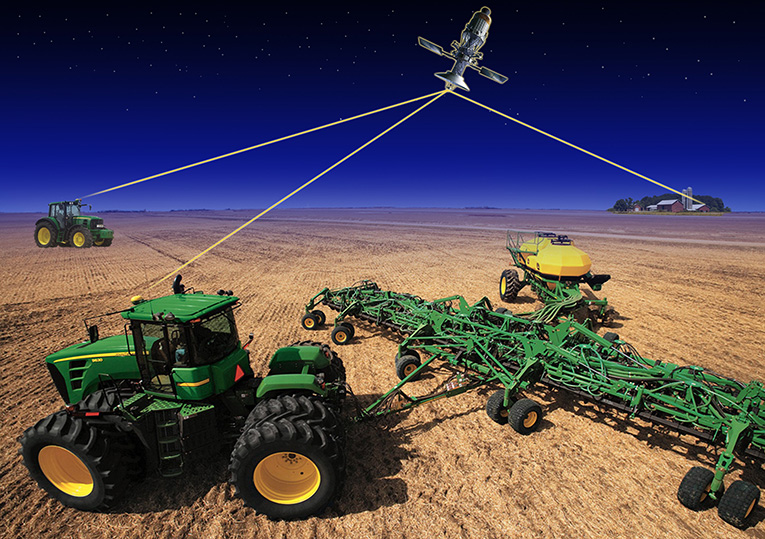 "Depending on the nutrient content, the individual fertilizer quantity is calculated sub-area-specifically," says Sergei Kapustin, Director for Precision Farming at EkoNiva-APK Holding. "We will apply the fertilizers in a differentiated manner as early as the next agricultural season. The aim is to give each plant what is optimal for it. No more and no less".
Targeted application not only increases yields, but also lowers production costs through the real saving of resources.
Another important step, which is now being implemented in the Saschtschitnoje farm, is the surveying of the fields. This makes it possible to create an overview of the real existing area, which also helps to avoid unnecessary expenses.
"Our task is to make optimum use of existing material resources and increase efficiency," continues Sergei Kapustin. "An important stage in our work will already start next year – mapping yields in different parts of the field. This yield potential map will show us whether we have used the resources, i.e. fertilizers, seeds and crop protection products, correctly."
In 2020, all agricultural machinery on the farm will be equipped with automatic steering systems and control systems for the individual sections. All this will be possible thanks to the Global Positioning System (GPS). At the same time, it will be possible to control the routes of agricultural machinery. And the use of navigation and autopilot systems will help to improve the quality of technological processes and work speed.
It is planned that the Precision Farming technology will be fully applied at the Sashchitnoye farm in 2021. This will allow analysis and planning to take place continuously, making it possible to make favorable decisions for each specific period and in different situations, thus making agricultural production more effective.